From central Kristianstad, you cross the largest watercourse in Skåne and then follow it down to the shores of Hammarsjön lake.
Nature
The quaint city centre has a wide selection of cafés, restaurants, accommodations and shops. Standing on poles out in the water, built entirely of wood with unexpected corners and crannies, you will see Naturum Vattenriket. From Naturum, the trail moves across Helge River and then follows the river along Tivoliparken and Udden to the banks of Hammarsjön lake. Fish in this circular lake include both common perch and freshwater bream. The trail follows Hammarsjön lake southwards, and in the spring you can spot the grass snakes stirring after their long winter hibernation. At the end of the beach, the trail turns inland again, taking you to rest stop Ekenabben where you will find dry toilets, bench/table, a grill area, a charcoal vending machine and parking.
This easy section of the trail consists mainly of gravel and asphalt roads, and it is therefore suitable for hiking with a pram.
Cultural history
Along the stretch, there are several opportunities to discover cultural rarities. At Ekenabben, you can read about the dance halls of the past and see the Archimedes' screw that was used to pump water out of Nosabyviken when this inlet was drained in the 1800s.
Sjö
1-7 km
Lätt
Barnvagn
Barnfamiljer
Kollektivtrafik
Hund
Stadsnära
Skåneleden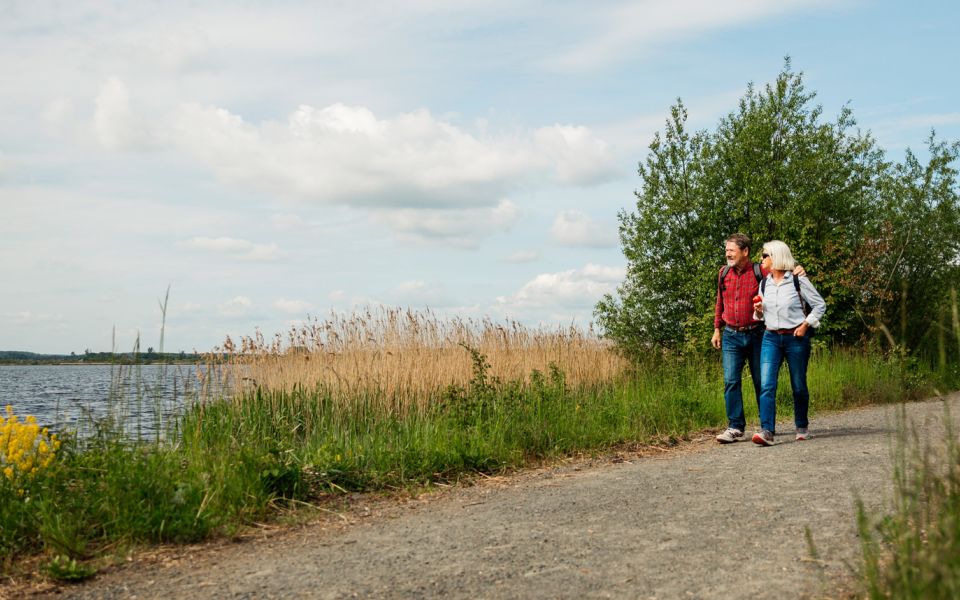 Highlights along the section
Are you looking for a place to stay or a cozy cafe during your hike? Here are some of the sights and places to visit along the section.
Hiking suggestions
Do you find it difficult to know where to start your hike? Here is some inspiration and a selection of recommended hikes - short and long, with or without accommodation or based on different themes.
Show all
News
Here you will find information about what's new on the trail as well as current redirections and disturbances.
Show all
Share your moments
Share your adventures on the trail by tagging your photos with #skåneleden or #skaneleden.