Through central north Skåne, follow in the footsteps of the pro-Danish partisans who created fear and havoc throughout this countryside in the 1600s. Today it is quiet and peaceful, with hardly a house in sight. But the ruins hidden in the vegetation are many, as are the stories of by-gone days.
Nature
Your starting point at the village of Hårsjö is surrounded by wetlands, but Jären Ridge runs through the village. Travel along the main road at the top of the ridge if you want to keep your feet dry. This short section of trail takes you through what is primarily planted spruce woodlands. There are many small streams and the path can get soggy now and then, which gives the route a slightly wilder character. Closer to Olastorp the countryside shifts to grazed deciduous woodlands and open glades.
Cultural History
The top of the Hårsjöåsen Ridge was an old highway, and an excellent place from which to stage ambushes, and the pro-Danish partisans probably had their headquartaers here in the 1600s. This highway ran through the village of Hårsjö which belonged to the Hovdala estates. The tenant farmers supplied timber and worked many long hours building Hovdala Castle, while the Ehrenborg gentry and their guests roamed and hunted in the surrounding forests. The first mention of Hovdala Castle is from 1130, but the current castle is from the early 1500s.
There are ruins galore in this area, many marked with a croft number. Most of these tenant farms had vaulted earth cellars and flax drying sheds, part of the process for producing fine linens. Others were larger complexes associated with water mills and steam sawmills, such as Pettsa Mill.
On the south side of the hill, you can see a shallow hole in the ground. This is actually a discrete ruin of a partly sub-terranean cottage – only the southern part was above ground to take advantage of the sunshine for heat. These partly subterranean cottages were occupied by very poor croppers. That they were so common in the 1800s says much about the rampant poverty that prevailed during those times.
Skog
1-7 km
Medel
Barnfamiljer
Skåneleden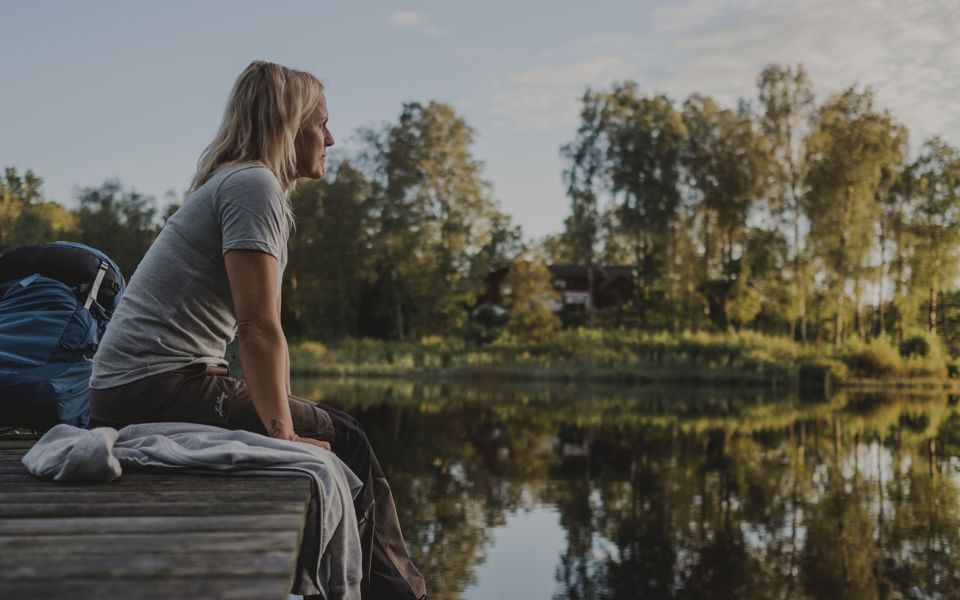 Highlights along the section
Are you looking for a place to stay or a cozy cafe during your hike? Here are some of the sights and places to visit along the section.
Hiking suggestions
Do you find it difficult to know where to start your hike? Here is some inspiration and a selection of recommended hikes - short and long, with or without accommodation or based on different themes.
Show all
News
Here you will find information about what's new on the trail as well as current redirections and disturbances.
Show all
Share your moments
Share your adventures on the trail by tagging your photos with #skåneleden or #skaneleden.